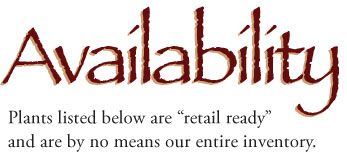 October 15, 2018
We've been waiting patiently for these . . .
The field is going to POP after a few sunny days!
This is the natural blooming time for these big beauties . . . GREAT late color!



We look forward to hearing from you.
The Gang at Still Pond Nursery

For a downloadable Excel version of the current list, click here.

Website developed and maintained by: Lizard Graphics, Inc.