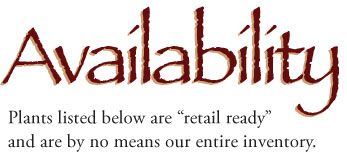 July 16, 2018

Here's our STAR order puller SUSAN with some of her handiwork . . .


If we deliver your orders, then Susan has likely chosen our best for you.
Thanks Susan for always doing your very best for our customers!

We look forward to hearing from you.
The Gang at Still Pond Nursery


For a downloadable Excel version of the current list, click here.

Website developed and maintained by: Lizard Graphics, Inc.