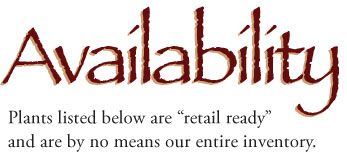 Winter 2019
Availability will be back in March.
Please contact us directly if you have any needs prior to then!

We look forward to hearing from you.
The Gang at Still Pond Nursery

For a downloadable Excel version of the current list, click here.

Website developed and maintained by: Lizard Graphics, Inc.